Companies are constantly looking for ways to increase income, speed up cash flow and improve the bottom line. The online marketplace is the obvious global catch area. However, there are many players and the competition is fierce. The rules (where there are any) are constantly changing. Technology moves at a blistering pace, with ethics and standards slow to catch up. How can we stay on the leading edge and ride the next best wave to profitability?
The status quo…
Companies are ploughing significant amounts of money into Google Ads, social media and traditional advertising buys. This works to a degree, but there are now too many voices, singing to an audience that is becoming tone-deaf. They no longer hear the song, nor like the tune. Browser advert blockers are easily installed by users.
.
Courting (bad) influencers…
The next best solution is to find favour with famous bloggers, vloggers and socialites. Polishing egos economically, sacrificing free products and paying for pretentious posts. These efforts may end up with some sales, but mostly not. There are only so many influencers and too many products. Also. their followers dislike the hyped reviews.
.
The advertising avenues are narrowing…
With a more discerning audience, restrictions and cost of advertising, companies need to think out of the box. Finding smarter ways to promote products, generate residual revenue and create secondary income streams.
.
There are better ways to promote and prosper…
We use a revenue sharing business model, that generates residual revenue for our partners, on a 50/50 basis. Using affiliate programs and pay-for-performance, we can enable additional cash flow for any company.
Affiliate marketing. although nearly three decades in existence, it is a mystery to most. To help solve the puzzle, we allocate a dedicated Partner Manager, to make it all happen. There's no learning curve, nor staff required.
.
Steering (targeted) traffic to your (dormant) websites…
Partner Managers work pro-actively on behalf of partners. Adding listings to the initiative directory and making sure everything is done correctly. These landing pages are search engine optimized and usually ranked higher than the partner website(s). Listings include contact details and a form, to send inquiries directly to the partner.
.
We promote your products and deals to our members…
The benefits of membership include special offers and discounts on various products. We can give preference to products and services provided by our partners. This is a win-win for everyone, as our membership base grows.
.
We help you mine and monetize your existing customer base…
Most companies maintain a Customer Relationship Management system. Keeping track of previous sales is easy, but there is not always a need, nor path to a repeat purchase. This initiative provides an opportunity to generate residual revenue, through existing customers, especially if they are happy to support worthy causes. We can help open up that path. Encouraging your customers to become members here, illuminates your social responsibility.
Your existing customers are a good source for residual revenue!
This initiative may strike a chord with people you already deal with.

Reach out and interest them, in a responsible and professional way.

We provide all the graphics, QR codes and affiliate links for you to utilize.

There are many ways to incorporate these into websites and printed material.

Easily keep track of your campaigns, statistics and commission, from a dashboard.

This is a golden opportunity to develop a secondary income stream and more cash flow.
Effective marketing with no spam, no hype, no mlm, no donations and no adverts!
Partners automatically earn 50% of jointly generated revenue!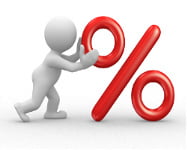 Click here to add the Partner 50/50 option to your account…
Herby Olschewski
Been there, done that… doing it all over again!
A product of South Africa, vintage 1963. Internaut since 1982. Roaming the world from the age of 23 to date, learning. Jack of all trades, master of none. Technology nerd & pilot. Digital Nomad. Free to travel~live~work, anywhere.
.
This author can be found on the web @ herby.info
.
Please share this post to your social circles…